Air Freight Container Technology: Innovation Through Partnership
Many industries claim to champion innovation as being a key cornerstone of their company strategy, giving the impression they are listening to market needs and responding accordingly with new and innovative products. However, within the air cargo market, there are sparks of innovation creating lighter weight containers, adding sensors to measure temperature and location, and improved cooling technology. Yet, new solutions are not widespread. There are clear gaps in the market and we've observed one which requires a new solution – for the pharmaceutical industry.
Pharmaceutical Air Cargo
There has been a rise in available active and passive solutions to ship cargo by air, and while the air cargo market houses some impressive options for both these categories, we believe that there is a huge gap which has failed to consider how to navigate complex air cargo handling procedures and fulfil supply chain needs in the pharmaceutical arena.

The pharmaceutical market is flooded with slightly pricier active container solutions, while many procurement teams may choose to save on upfront costs by opting for the alternative passive solutions. Both solutions offer up their benefits and challenges. The drawbacks for passive solutions are that they require additional ancillary equipment for temperature control, including pallets or cookie sheets to load onto an airplane. Unlike ULDs, passive systems are not usually classified as 'airline equipment', making handling sometimes cumbersome and airline approval difficult. Alternatively, active solutions are often chosen as the default, familiar choice for an air freight container due to their 'unlimited' temperature control performance because it can be plugged in – if electricity is available. But like any high-performing product with a well-known 'brand name', you pay top dollar.

So, we asked ourselves, what does the market need…?
Excellent temperature performance, in a more cost-effective passive container?
Easier handling without a compromise on performance?
Lighter weight and the ability to reposition easily to move any form of cargo?
These questions brought Sonoco ThermoSafe and AEROTUF together to come up with an answer.

The Expertise – Sonoco ThermoSafe
ThermoSafe has been working with pharmaceutical companies and transportation partners for 30+ years. Understanding pharmaceutical logistics requirements is part of everyday business. ThermoSafe's ISC Lab engineers have solved some of the toughest challenges for pharmaceutical manufacturers to increase performance, reduce weight and maximize payload.

ISC engineers come from a wide background of mechanical, biomedical, chemical, materials sciences and quality assurance testing. The tools at their disposal enable them to create and test samples using EPS, PUR, VIP, and phase change materials for rapid prototyping. Advanced thermal modeling software speeds up project development and enables accurate solution development.

Today innovation always keeps sustainability in mind. As the pharmaceutical industry is tasked to reduce and reuse, ThermoSafe is constantly evolving to help achieve sustainability goals. In 2020/21 alone, innovations include the new EoS curbside recyclable packaging line, Orion parcel rental program and Pegasus ULD for rental bulk air freight shipping.

Across the board, ThermoSafe is equipping new packaging systems with data tracking and visibility capabilities. These data combine environmental metrics, real-time location, ambient conditions to provide complete insights into shipment performance for the pharmaceutical manufacturer.

The Expertise – AEROTUF
We are all aware of the importance of the ULD and its integral role in the movement of baggage and cargo. However, when moving away from regular ULD requirements and more towards cargo which calls for specific conditions to be met, a more specialized and sophisticated solution must be introduced to fulfil those needs.

Since inception in 1998, AEROTUF has grown to be one of the leaders in the cargo market. From the first AeroBOX delivery in 2002, to the introduction of AeroSECURE and AeroPALLET in 2016 and the innovative AeroTHERM most recently. AEROTUF has been renowned for designing and delivering well regarded, high quality and robust air cargo containers. At the heart of this growth has constantly sat innovation, which continues to be the backbone of the Company.

AEROTUF's flexibility to the market has been key to success. It's this dynamism that they feel will continue to build a robust and innovative space both within the Company and within the market. When it comes to innovation, AEROTUF is in the business of providing Performance Driven ULD's. These are containers which can be thermally protective, high-security and cost reducing. At the same time, they are highly durable, efficient, and light.

Not only does a Performance Driven ULD satisfy specialized conditions, but it also often has the capability to generate revenue and boost profitability for Airlines, Poolers and 3PL's, who can capitalize on them as part of an enhanced product offerings portfolio.

The Answer? The Pegasus ULD
The Pegasus ULD answers the market needs. It is the world's first passive bulk temperature-controlled container for pharmaceutical use that is an FAA and EASA approved unit load device, which allows it to speed through existing international ground handling and customs processes at the lowest possible cost.
Vivian Berni, Director of Product Management at Sonoco ThermoSafe says, "Finally pharmaceutical manufacturers can have peace of mind knowing their global air freight shipments will encounter less risks and delays, and arrive on-time, in-spec using the first-ever passive Pegasus ULD".
Engineered with composite materials, the Pegasus ULD® is a lighter solution that is substantially more damage-resistant than traditional metal containers and has a lighter carbon footprint. Because single-use packaging is costly and awkward to dispose of, Pegasus ULD provide a sustainable and economical solution through a lease program. On retirement, 90% by weight of each Pegasus is recyclable.
The Pegasus ULD contains a fully integrated, FAA-approved telemetry system, providing real-time, cloud-based data on both payload and ambient temperature and key environmental factors, precisely synchronized with GPS location, which confirmed that the internal temperature held between 2°C and 8°C throughout the entire journey.
Tom Pherson, President on AEROTUF says, "The ULD is such a familiar and trusted format, it made a lot of sense for us to come together using our experience and technologies to create this industry first that simplifies the user experience while increasing levels of performance"
The Partnership
When you consider a working partnership, what benefits come to mind? Collaboration, teamwork…? ThermoSafe and AEROTUF came together in 2019 to create a blueprint for a series of air cargo containers (ULD's), based on the AeroTHERM chassis, to give tight temperature control for a minimum of 120 hours, with a performance level rivaling active temperature protection ULD's in the marketplace
AEROTUF, knows the ULD market. With over 40,000 ULDs produced, their knowledge within the industry is strong enough to foresee potential innovation opportunities which will meet the needs of its customers. As innovation is very important to their mission, looking for opportunities to collaborate with subject matter experts is always an important element of their strategy, which led to the development discussions with Sonoco ThermoSafe, the world's largest provider of temperature-controlled packaging.
Sonoco ThermoSafe identified rapidly growing needs for a different approach to the movement of pharmaceutical and healthcare products via air, and so the story begins as a tale of commonality… a shared expertise in operating within the cool chain market with an inherent understanding of the materials required and how they can be applied to deliver value to the shared customer base. A match made in air cargo heaven? We think so.
The partnership combines Sonoco ThermoSafe's expertise in thermal engineering and pharmaceutical logistics with AEROTUF's materials science and aeronautical engineering capabilities.
"AEROTUF has an excellent track record in creating light-weight, high-performance Unit Load Devices . Combining AEROTUF's expertise in container technology with ThermoSafe's pharmaceutical industry experience has allowed us to provide a game-changing solution for the pharmaceutical global air freight industry", says Chris Day, Director Marketing and Innovation at Sonoco ThermoSafe
WATCH the Pegasus ULD in action.
Pharma Air Cargo: 6 Habits of Highly Effective Stakeholders
We had a live discussion with several air freight logistics stakeholders who each have a critical role in shipping temperature sensitive pharmaceutical air freight.

We challenged them with questions like:
What operational processes are most important to on-time distribution?
What are your customer key concerns to mitigate?
Why is packaging at the heart of successful air freight from your perspective?
Here are the rockstar panelists:

6 Habits at a Glance
Understand the limitations of the pharmaceutical product you're moving, and the design specifications needed to protect that product.
Know the technical capabilities and operational requirements of all packaging choices, to convey them to partners.
Upfront collaboration and communication is essential, with all agreements clearly documented in SOPs, that are specific to market and trade lane.
Knowledge of markets, destination airports, and shipping lane is imperative. If the knowledge is not within the pharma company, find a knowledgeable transportation partner.
ULD partners need to take a proactive approach to plan for return logistics of containers, so demurrage and extra cost are reduced for customers.
Ground Handling Agents (GHAs) need to be trained and re-trained. Air cargo manuals may differ between airlines.
Let's dig in deeper
Why is packaging is at the heart of air freight logistics in your experience? What could go wrong?
Adam: Air freight logistics is really like a living human. On the outside it's one mass, but on the inside made up of the brain, the lungs, the heart and all these critical components. Packaging is the same, it's the first step of moving that product from A to B, that has several purposes whether it be protection, temperature, consistency, regulation, or even functional purpose.
Over the last few years, especially due to COVID, packaging is a focal point for the customer experience, especially in markets like retail.
The supply chain has matured greatly over the last sort of 10-15 years. A lot of what really used to go wrong doesn't really go wrong today. I think it will be mentioned a lot today when we talk about collaboration we talk about the application of knowledge or training, and how product and the service development will be continue to be a key to that customer success.
Years ago, the push was to reduce weight to realize fuel savings. The airlines approached the container manufacturers to develop light weight containers, to sort of 30 to 35 kilos. Initially the weight reduction were huge cost savings on fuel. But then in late 2000's, due to lack of collaboration, these really light weight designs were not designed for that infrastructure that we had. Then we started to see significant increase in costs to repair, maintain them, carry them.
Today, you really see that collaboration working, between the stakeholders across the industry to improve those designs, ongoing training and communication.
Steve: From a freight forwarder perspective, it's quite simple. You must understand the pharmaceutical product you're moving, and the design specifications you need to protect that product. In turn, that is going to drive or decide upon the appropriate kind of packaging that you utilize for it becomes the primary protection. It's our job to ensure that the product arrives in good condition.
But then there's always a discussion around cost, and there's always a discussion around efficacy. The right packaging ensures that the specifications of the product being moved to maintain but in, addition it needs to also help with price sensitive decision that a company's making. Pharmaceutical air freight is an expensive exercise. I think the right packaging, helps ensure that we are able to optimize the space that's available to us in the aircraft.
Manu: From the airline's point of view, it all starts with good communication, and basically coming to a good agreement between the different parties – including shipper to airline; forwarder to airline; shipper and ground handling agents, even with truckers – any third party.
That communication is basically agreeing on responsibilities taken by each party. It is crucial to draft SOPs clearly, understandable to each partner, that reflect reality. These could include a description of what to expect from a specific temp control shipment, and what not to expect – so there are no unpleasant surprises. Ideally, we should all work to the same standards and guidelines, it's good we are moving in this direction.
It's a bit difficult and cumbersome for the airline and ground handling agents to have recurrent training. There is a lot of staff turnover that requires ongoing training, and therefore a continuous improvement program is absolutely needed. How do we prevent same errors from happening again?
Bourji: I couldn't agree with Manu more. Sometimes people may think a container or packaging solution can do magic. It works itself, ship it forget it, with no human involvement. Whether we like it or not, there's always some human interaction that is needed – to press a button on a computer, download data, plug it in…
It's important that the people involved in the handling need to be aware of the technology involved in that particular packaging solution. There are many systems, may do similar jobs, but they operate differently. Passive, active, ULD are handled differently.
The other part that's already been mentioned, without SOPs, the business's we all operate fall apart.
Lastly, training, as mentioned by others. There are some stations around the world, or companies that may only see that particular type of container, a temperature controlled container, once in a blue moon. So they get the training, but then don't see another container for another three weeks, three months, six months. Or personnel changes. Therefore regular training is really important, and having back up plans. It's not necessarily about the value of the product, but about the intention of that product and where it needs to go, unspoiled. Right? The end user could be any one of us, expecting that healthcare product.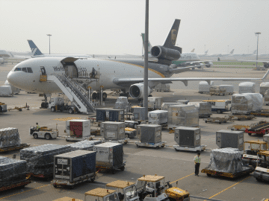 Could you talk to us about contingency planning in difficult times?
Steve: Earlier Adam had described how the supply chain sort of looks like a body, but when you look inside, there's a multiple collaborations and people executing a function.
If you take a shipment from end to end – from point of pickup > the transportation into a handling facility > from a handling facility into aircraft > then through another transit point = contingency becomes critically important.
Could be somebody is waiting for that product at the end, flight delay or cancellations, and the list goes on. This is where the SOP cannot be understated – it must be used to outline exactly the technical requirements.
In the end, the technical functionality of the packaging being used should be understood and taken into consideration when build contingencies, partner relationships with appropriate carriers, the right tracking partners, is absolutely fundamental to being able to manage your supply chain that's complex in its own right.
Then you throw in a year like 2020, turns everything on it's head and makes it doubly triply complex leveraging relationships, strong partners, strong carrier partners, strong tracking partners, is fundamental to being able to manage that.
What are the areas of risk in operational processes that you see in handling bulk pharma shipments?
Bourji: At the end of the day, no one wants to lose a valuable pharmaceutical shipment to temperature excursion – not the airline, product owner, logistics provider and certainly not the end user. One of the hardest situations I've been in was when the product was lost. It was discovered that the product was booked with an airline, not for the cold chain service, but using general cargo on a very difficult lane. When you have a direct flight, for example, in most cases, it's okay. But in this case, it wasn't a direct flight and no provision was made for that.
Overall it was a difficult situation to be in because you provide solutions, you recommend partners, but if the clarity is not there from the beginning of building the right solution – it can all go wrong. Upfront discussions can be difficult, for example discussing of air freight charges – but critical discussions to have.
Where do you get the information to know you are choosing the right packaging, effective and efficient for your lane to make a successful delivery? Do you have enough information from the airline? (audience question)
Manu: The airline in most cases is not making the decisions on what packaging to use. We rely heavily on the shipper and the forwarder. Of course, the airline can provide feedback and suggestions, and certainly we can elaborate on our processes, such as where the weak points are, tarmac times… things like that. We hope our feedback helps the shipper and forwarder to make a good decision.
Steve: I think it's very much understanding the technical requirements of the product. But also, people need to understand the technical functionality of the packaging. Whether it's an active system, vs passive, or ULD vs. non-ULD.
If you are a company offering a cold chain solution for the pharma sector, you need to have people within your organization who are versed and up to speed.
Generally, our experience is that customers we work with have a very specific understanding of their product. They will typically be oriented to making a recommendation on the packaging that they would like to see the product move in. I think our job as the freight forwarder is to say "let's tie that into what we know, in terms of airline capacity, the nature of the flights, the typical transit times in certain locations". If you are transiting through the Middle East, that is potential a product going to be exposed to very high temperatures at certain times of the year.
There's an absolute need to have that knowledge. I think from a freight forwarders perspective, we should be maybe part of a recommendation process. Generally, I find the customers come with they believe is appropriate packaging to sustain their product through the supply chain.
Bourji: A very interesting audience question. There are so many packaging solutions out there. Some would say you get what you pay for. Right? But doesn't stop there, though. You can pay big money, but it could be the wrong solution for that particular product and for that particular lane. I think a lot of it is to do with building trade lane profiles, doing the risk analysis, qualify the lane, qualify the the product that they're going to be using for the pharmaceutical product, for example.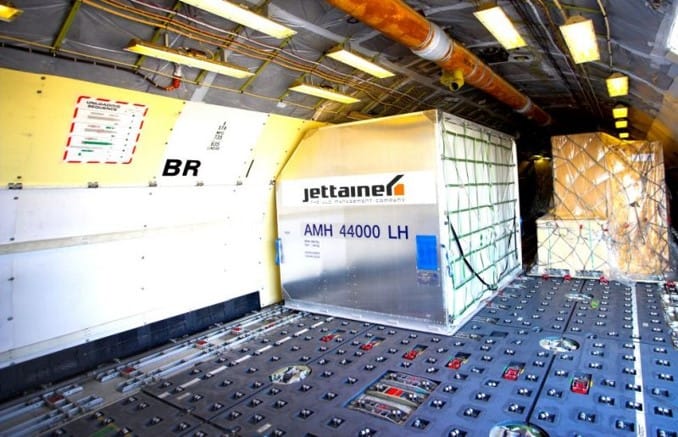 Could you elaborate a on technical complexities and also aligning it with a pharma service grade level?
Manu: I'll try to summarize because it's more complex than it than it sounds. First, ground handling agents are all over the world if you have a global network. All processes and procedures are well documented in the air cargo manuals for agents. Of course, that same ground handling agent also works for another airline in that same location. Now they have to comply with two different cargo manuals. So it's not easy. The manuals can differ, depending on the airline. Fortunately, we are seeing more and more similarities, thanks to more parties following guidelines like GDPs, CEIV or IATA Chapter 17.
I think the main responsibility for a GHA is to build, and manifest, and load the foreseen cargo in a safe and compliant way. Let's not forget they work against time constraints and typical day to day issues. It's enough, let's say that two freighters are delayed and arrive only to depart at the same time but they . Then the goods need to be stored in controlled areas and temperature readings need to be taken. For active and hybrid containers, batteries need to be checked. Then sometimes there's more complexity, dangerous goods, dry ice that potentially needs to be replenished. And so in when airlines in the end, need to reposition active or hybrid containers, it is about finding the right priority and visibility to return these containers because I think as we all know, repositioning of containers also remains complex and difficult, both from a commercial perspective but also from an operational perspective.
Containers that are ULDs can be tracked in the operational systems of the of the airline – so you get at least better tracking. Containers that are not ULDs, have to be built up on a PMC, and the PMC can be the only way to track the container. It's a complex situation. We the airline rely on the ground handling agents – and the need for training, recurrent training, training, recurrent training.
Adam: Manu put it very well, the cool chain containers need a lot more care and attention.
The biggest issue that we find with our customers too, and probably the entire industry finds, is the reverse logistics. For ULD and non-ULD, there are a few key suppliers in the market. Typically they have locations around the world., lanes they like to protect. The challenge always comes down to the reverse logistics, being able to load that ULD back with baggage, cargo, or
It really does place a significant burden on the airline operations. Ultimately comes at a cost significant demurrage, extra days on lease and worse yet, you can end up losing the equipment altogether.
We have a team dedicated in Bangkok that manages just this – proactively making sure that when the ULD is about to arrive at the station, that the stations already know, our ground team already knows, so that we put all the wheels in motion so that these things don't get lost, they don't spend too much time on demurrage. We can find alternative ways to get it back for our customers.
What are the implications for ULD vs. non-ULD?
Bourji: I think the main differences are safety, functionality and cleanliness. Specifically, I'm thinking about Airline Certified ULDs. They have to go through a system where certain regulations need to be followed – including FAA and EASA insist on equipment to be serviced and maintained, repaired as per requirements. There are specialized people like Unilode, that have to be inspected and documented. Without that, there is a risk to flight, passengers. From that perspective ULDs are more controlled. From an operational perspective, GHAs, airlines and other partners have established procedures to load these ULDs quickly.
Learn more
To continue learning about differences in air freight containers, The Importance of Air Freight Container Choice to On-Time Distribution of Temperature Controlled Pharmaceuticals.
Watch now
To watch the live Experiences Exchange discussion and learn more about the 6 Habits of Highly-Effective Air Freight Stakeholders, watch the recorded webinar.

Subscribe to The Cold Chain Exchange community with your industry peers.
The Importance of Air Freight Container Choice to On-Time Distribution of Temperature Controlled Pharmaceuticals
The airline industry never has a dull moment. Due to the plummet of passengers flying during the COVID pandemic, airlines quickly adapted to increasing cargo shipments to 'fill seats'. At the same time, pharmaceutical manufacturers have come under heavy pressure to tighten temperature control logistics, with air freight being a key focus to ensure on-time distribution of vaccines and medicines.
Lessons continue to emerge on better contingency planning, supply chain redundancies, gaps in training and the list goes on. Bottom line – uncover risks to plan for them and streamline operations where you can, so your supply chain is better prepared for future crisis.
Packaging choice can streamline your air freight logistics.

Let's look at how choosing one type of packaging for bulk air freight, over another may have downstream effects in your distribution.
The choices
Active: Active containers have electrical cooling and heating systems, which can be plugged in at airport facilities.

Hybrid: Do not use electrical or mechanical cooling, instead uses insulation material that absorbs energy, which allows the system to self-charge in cooling chambers.

Passive: Do not use electrical cooling/heating, instead use special insulated materials and refrigerants that sustain temperatures for long durations.

ULD (Unit Load Device): Most active containers are ULDs, and only one known passive container is classified as ULDs, which allows them to flow through airport channels as 'aircraft equipment'.
Why is a ULD different?
ULD's are classified as aircraft equipment, specifically Aircraft Certified ULDs. This specific certification denotes the container passes required MRO (Maintenance Repair Operation) tests according to an ongoing schedule. Aircraft Certified ULDs must adhere to EASA, FAA and other national governing bodies that ensure the containers are fit to fly on passenger aircraft, maintained for safety and balance of the airplane. As aircraft equipment, a ULD is exempt from customs clearance, saving cost and time.

Operationally, ULDs are easier to handle. Ground handlers are very familiar with them, helping reduce time-consuming errors. A ULD loads optimally into the airplane, locking into airplane cargo hold. They can also often be loaded onto aircraft at last minute. In addition, there is no single use plastics or netting used, like some other bulk air freight on pallets.
Increase in Passive containers
Over the past several years, passive packaging systems have been on the rise across parcel and bulk shipping of pharmaceuticals. For air freight, passive containers offer alternative advantages over an active system – in particular, passive doesn't require any electrical or mechanical operation. In busy airports, this can be a good option because it eases operational burden at depots and reduces risk. Passive systems maintain temperature with advanced VIPs and coolants that hold temperature for up to 120 hours.
So how do I choose?

Let's look at a couple scenarios to explain how the processes can be very different in handling certain air freight containers.
Situation:

Pharma company A has a CRT 15-25C product that needs to ship from Tennessee USA to Bangalore India.


Scenario A:

An active container is used, ensuring indefinite product protection, as long as there is power supply.


Scenario B:

A passive container is used, allowing for up to 120 hours of validated performance.


Outcome:

Both are viable options. However, the routes through London are usually on time and have sufficient cooler space should a passive container need to be stored to trigger hibernation capabilities or simply to protect the ambient temperature exposure to reduce thermal depletion. The product is not high-value 2-8C. Passive could be a more cost-effective choice here.




Situation:

Pharma company B has a 2-8C product that is shipping into an airport with under-developed cold chain infrastructure.


Scenario A:

An active container is used.


Scenario B:

Hybrid passive ULD, fitted with PCMs is used.


Outcome:

Often active containers arrive at shipping site needing yet to be cooled to correct temperature, which takes time. Whereas choosing a hybrid passive ULD that arrives pre-conditioned and ready to load, allows the shipper to ship immediately. Passive is good on certain trade lanes when product is not vulnerable, stability is good. They are good options in situations where airports lack reliable facilities to electrically charge (think outlet plugs) active containers.
Bottom line, each pharmaceutical shipper should invest the time to understand their products and lanes. It's only after clear definition of your product stability and lane risk assessment, that you can make a qualified choice for container. Expect to spend about a year to conduct various shipping studies. In the end, it's worth it by choosing the right container that protects your product and fits the budget.
Why does this matter to the pharmaceutical manufacturer?
BioPharma companies have valuable medicines that need to be shipped by airplane to various global locations. Air transport is a preferred method for tight timelines such as clinical trials, and of course for long distance global shipments when sea freight timelines cannot be afforded. For products with temperature control requirements, the right choice of a cool container will ensure their products reach destination safely, cost effectively and easily with their chosen freight forwarder transportation partner.
Perspective: Freight Forwarder
The transportation company has a lot to juggle in terms of interests. Sometimes packaging can be an afterthought, but to pass along long-term value to pharma partners, they need to recommend suitable packaging systems for the particular product and lane.
For example, passive systems offer advantages that can be passed along to the pharmaceutical company – they are less pricey than active and offer the same reliability in known, high-traffic lanes. Passive systems use state-of-the-art insulation which is more economical than mechanical refrigeration (not to mention all the failure points with electricity).
Perspective: Airlines
Most major airlines shipping cargo have processes in place to handle all sorts of containers with their ground handlers. Still, the less operational steps required to handle a container – the better. So, for example, an Aircraft Certified ULD easily goes through airport processes because they are the most common type of container. From the airline perspective, a ULD makes operations hassle-free which helps ensure on-time flight departures and avoidance of delays. Another aspect, as airlines pursue their sustainability stance, mostly measured in fuel efficiency, lighter containers become more attractive.
"As a fallback we always used active. But with continued cost pressure and availability of alternative containers, we keep learning how/when it makes sense to use passive and hybrid containers."
Belgian Biotech Company
Today's ULD
With the technology available today, it's possible to have 'eyes' on air freight shipments globally. This could be especially valuable for high value biopharmaceuticals. Immediate decisions can be made when real-time data is accessible, measuring internal and external temperature, geolocation, pressure, humidity, light, impact and tilt. This data can be collected using the ULD sensor data, or the shipper's own temperature data loggers within the shipment.

After collecting shipment data in the same lanes over a short period of time, you can start to build insights about those lanes and make proactive cost-saving decisions. Such as, could you switch from an active to a passive system in that lane? Or is there a certain depot or airport that continues to have issues, that lead to further investigation or re-routing? In the end, data is your friend to be able to anticipate problems before they happen.
Corporate Sustainability
Yes, the choice of bulk shipping system can significantly contribute to your company's CSR goals.

A rental or reusable container or packaging systems is used many times over the years. Compared to single-use packaging, that are up front capital investment to buy, and of course need to be disposed of in a waste stream, often not recyclable and not considered sustainable.

Depending on the ULD, the weight can be lighter from shell materials made out of composite materials. Thus, reducing carbon footprint on every flight.

In your company's quest for sustainability, it's an important exercise factoring Total Cost of Ownership of your packaging choice. If you'd like some help, contact Sonoco ThermoSafe.

Summary
There is a lot of consider when choosing the right air freight shipping system, especially for high-value biopharmaceuticals. Foremost, you need to protect your protects, ensure on-time, in-spec delivery. But it needn't break the bank every time.

Choosing the right packaging system for your product and lane can save time and delays – while saving cost.
To talk through different scenarios that make sense for your valuable shipments, contact Sonoco ThermoSafe.

Subscribe to The Cold Chain Exchange community with your industry peers.
Branchenweit erster passiver- zertifizierter ULD für die Luftfracht von pharmazeutischen Produkten der Pegasus ULD
Dieses Ereignis ist vorbei. Bitte greifen Sie auf die Aufzeichnung unten zu.
In diesem Webinar wurde Folgendes besprochen:
Wie sich die Luftfahrtindustrie verändert hat, was die Frachtumschlagsverfahren und den Druck, die richtigen Verpackungsentscheidungen zu treffen, belastet
Einführung des Pegasus ULD – des branchenweit ersten passiven ULD
Untersuchung verschiedener Logistikszenarien, um zu zeigen, wie die Wahl der Verpackung die Versandabwicklungsprozesse am Versandort und am Bestimmungsort verändert
Verwendung von Telemetrie, nicht nur für den aktuellen Sendungsstatus, sondern auch für die Einhaltung der Sendung, die Prüfung von Partnern, die Charakterisierung der Prozesswege und deren Verbesserung
Die Auswirkung der Wahl der Luftfrachtverpackungssysteme auf die Nachhaltigkeitspläne der Unternehmen, einschließlich des TLC (Total Landed Costs) für Einwegverpackungen im Vergleich zur Anmietung
Bringen Sie Ihre Fragen zu dieser neuen Innovation mit – wir beantworten sie gerne.
Sprecher: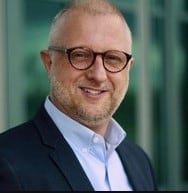 MEA/APAC LIVE EVENT: Industry's First Passive Aircraft Certified ULD for Pharmaceutical Air Freight – Pegasus ULD
This event was held October 5th 2021.[10amGST] [2pmSGT/CST/HGT] [3pmJST/KST] [4pmAEST] . Spoken in English.
The webinar focused on:
• How the airline industry has shifted, putting strain on cargo handling procedures and pressure to make the right packaging choices
• Introducing the Pegasus ULD – industry's first Passive + ULD
• Examining different logistics scenarios to demonstrate how the choice of packaging changes shipment handling processes at sending site and destination
• To use Telemetry not only for current shipment status, but post shipment compliance, audit of partners, lane characterization and process improvement
• Addressing how choice of bulk air freight packaging system impacts your corporate sustainability plans, including a TLC (Total Landed Costs) of single use vs. rental
Speakers: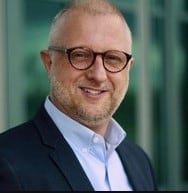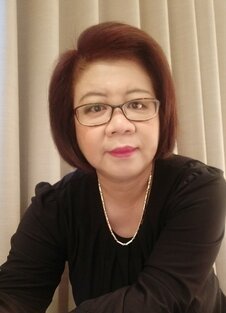 Webinar on-demand: Industry's First Passive Aircraft Certified ULD for Pharmaceutical Air Freight – Pegasus ULD
This global webinar series has passed. Please access the recording below.
Highlights included:
How the airline industry has shifted, putting strain on cargo handling procedures and pressure to make the right packaging choices
Introducing the Pegasus ULD – industry's first Passive + ULD
Examining different logistics scenarios to demonstrate how the choice of packaging changes shipment handling processes at sending site and destination
To use Telemetry not only for current shipment status, but post shipment compliance, audit of partners, lane characterization and process improvement
Addressing how choice of bulk air freight packaging system impacts your corporate sustainability plans, including a TLC (Total Landed Costs) of single use vs. rental
Breakout Discussions
After the 30-minute general session, participants will be split into 3 topic-focused sessions in separate breakout groups for 30 minutes. We encourage 'camera on' for these open discussions, please bring your questions and a cup of coffee. Choose your topic in the registration form.
1) BioPharma Manufacturer & Freight Forwarder Collaborative Decisions
• How the container is thermally qualified
• Ground handling Services for the Pegasus compared to other containers
• How risks are reduced using the combination of a passive + ULD container
• Why would a forwarder recommend this container vs. another?
2) Airline Considerations
• How does a Pegasus reduce the need of specialized training and procedures for ground staff?
• Pegasus trial and performance data
• Ground handling Services for the Pegasus compared to other containers
3) Telemetry-Enabled Packaging
• What does cloud-based, instantly accessible data look like from the Pegasus?
• How can I use the container data in combination with other supply chain data?
• What type of reports can be run?
Don't miss!
 Breakout room summaries
 Prize drawings!
Speaker panel: