Navigating the Israel Pharma Logistics Market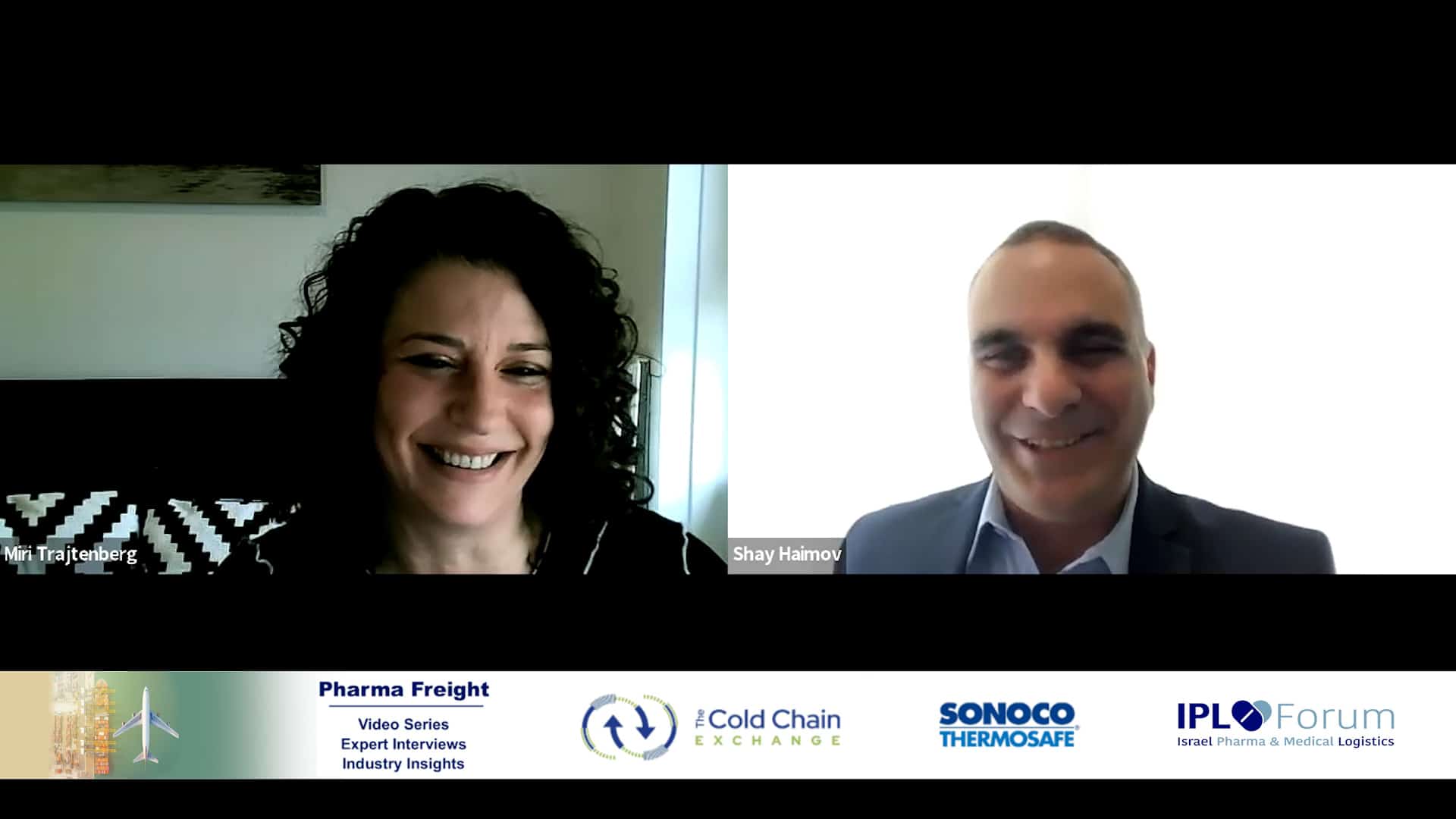 If you are new to shipping temperature control pharma into Israel or increasing shipments into the region, join us for a wonderful conversation with Shay Haimov, Founder & Chairman of the Israeli Pharma & Medical Logistics Forum (IPL). Shay will be sharing insights learned after many years working with pharmaceutical & medical companies and logistics partners in the region to increase awareness and improve processes concerning cold chain logistics for the healthcare industry.
Shay will share insights on:
Perspective and inputs of local/regional healthcare authorities
Israel pharma logistics market and pharmaceutical growth
Unique characteristics of the logistics and supply chain landscape
How the new IPL quality program for logistics suppliers is setting a high standard of industry practices, meeting GDP regulations and ultimately saving time and money for all parties
Logistics partners and subcontracting practices, and how outsourced partners are very closely involved in managing across the board in clinical, commercial and biotherapy supply chains
How GDP certification is different to rest of Europe
Why and how this advice to Pharma is important: Know the unique security regulations, become familiar with regional weather, and carefully consider shipping processes and services at Ben Gurion (TLV) airport
About Shay Haimov, Founder & Chairman, Israeli Pharma & Medical Logistics Forum (IPL)
Shay is an experienced Chief Executive Officer with a demonstrated history of working in the international trade and medical logistics industry. Skilled in Supply Chain Management, Clinical Trials, Freight Forwarding, International Business and Temperature Controlled Logistics. Shay is the founder and chairman of the Israeli Pharma & Medical Logistics Forum (IPL) which was established to increase awareness and improve logistics processes for the Healthcare industry. Since 2013, IPL forum supported the implementation of the GDP guidelines in Israel, improved shipping processes, supported innovative solutions and trained hundreds of managers from across the supply chain industry.
About Miri Trajtenberg, Senior Account Manager Benelux & Nordics, Sonoco ThermoSafe
Miri was born in Argentina, raised in Israel and is living in the Netherlands for the last 23 years. Miri has been in the supply chain and freight forwarding business for over 30 years, and loves interacting daily with different people and pharmaceutical customers and partners. Miri has been working for Sonoco ThermoSafe for 3.5 years as Senior Account Manager and business developer for the Benelux and Nordics. She has a BSc in Supply Chain Management, and an MSc in Organizational and Behavioural Psychology. Miri is a mom of 2 kids and 2 pugs. She loves travelling with her husband Andres, dining out and trying new restaurants, festivals and electronic music and now busy with obtaining a motorcycle driving license.
Subscribe to The Cold Chain Exchange community with your industry peers.