OCTOBER 26, 2023
Expanding Horizons: Sonoco ThermoSafe Enhances Manufacturing Capabilities with Global Reach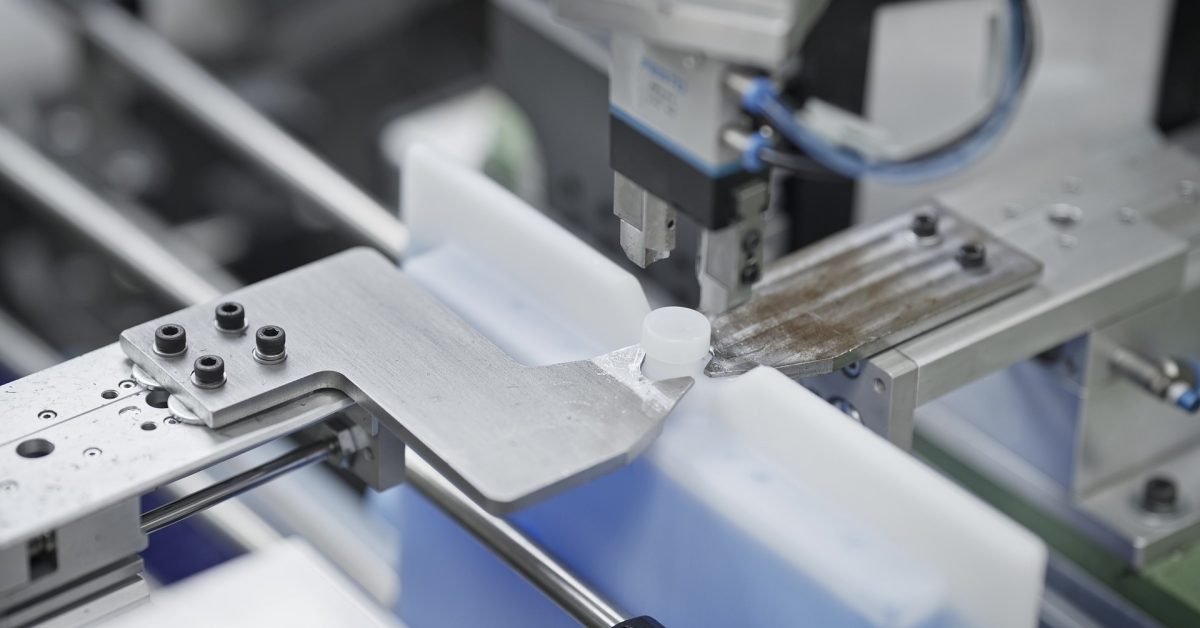 [Arlington Heights, IL, USA] – Sonoco ThermoSafe, one of the world's largest providers of thermal assurance packaging, announces expansion of its operations aimed at better serving customers across the United States and around the globe. With a strong commitment to efficiency, quality, and customer satisfaction, Sonoco ThermoSafe is investing in cutting-edge machinery, automation, and improved production capabilities.

This expansion comes as a testament to Sonoco ThermoSafe dedication to delivering superior quality products and services to a growing and diverse customer base in healthcare, pharmaceutical, life sciences, food and perishables. The new investments will empower the company to meet the ever-evolving needs of its clientele effectively, especially as they diversify their packaging choices with sustainability goals in mind.

The key highlights of this expansion initiative include:
State-of-the-Art Machinery: Sonoco ThermoSafe is acquiring the latest machinery, leveraging cutting-edge technology to enhance precision, quality, and production speed. Including EPS tools and molding machines. This investment will lead to higher product output, improved quality control, and shorter lead times.
Automation: Automation will play a pivotal role in the expansion, streamlining various manufacturing processes to boost productivity while reducing operational costs. This increased efficiency will ensure that Sonoco ThermoSafe can meet customer demands more swiftly and efficiently.

Environmental Upgrades: Across facilities, we continue to modernize facilities for energy efficiency that continues to support Sonoco ThermoSafe's sustainability commitments. Including efficient lighting, automatic doors to conserve energy, economizers in boilers, proper disposal of waste from operations, recycling and much more.
"We believe that this expansion will significantly enhance our ability to serve our customers not only across America but also on a global scale," said Jim Lassiter, Vice President & General Manager, Sonoco ThermoSafe. "Our investments in technology and automation underscore our commitment to delivering the best products while maintaining the utmost efficiency."
This expansion marks a substantial milestone in Sonoco ThermoSafe's growth story, reinforcing its reputation as a leader in the manufacturing industry. Customers can look forward to quicker turnaround times, more diverse product offerings, and a higher standard of quality.


About Sonoco ThermoSafe
Sonoco ThermoSafe, a unit of Sonoco (NYSE:SON), is one of the largest global providers of temperature assurance packaging for the safe and efficient transport of pharmaceuticals, biologics, vaccines and other temperature-sensitive products. Sonoco ThermoSafe shipping solutions mitigate risk for customers and ensure product efficacy throughout the extremes of a supply chain. With operations in the Americas, Europe and Asia, Sonoco ThermoSafe has a vast product offering featuring industry-leading technology that encompasses refrigerated, frozen or controlled room temperature applications. In addition, Sonoco ThermoSafe's ISC Labs® deliver individualized design and testing services and innovative packaging solutions along with qualification and validation services to meet all regulatory requirements. More information can be found at www.thermosafe.com.
About Sonoco
Founded in 1899, Sonoco (NYSE: SON) is a global provider of consumer, industrial, healthcare and protective packaging. With annualized net sales of approximately $ 7.25 billion, the Company has approximately 22,000 employees working in more than 300 operations in 32 countries, serving some of the world's best-known brands in some 85 nations. Sonoco is committed to creating sustainable products, services and programs for our customers, employees and communities that support our corporate purpose of Better Packaging. Better Life. The Company was ranked first in the Packaging Sector on Fortune's World's Most Admired Companies for 2022 as well as being included in Barron's 100 Most Sustainable Companies for the third-consecutive year. For more information, visit www.sonoco.com.