AUGUST 4, 2023
Sonoco ThermoSafe sponsoring & speaking at the ISTA European Packaging Symposium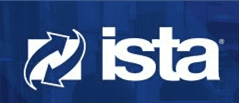 Sonoco ThermoSafe will be sponsoring and speaking at the 9th edition of the ISTA European Packaging Symposium to be held 27-28 September in Amsterdam, Netherlands at the Amsterdam Marriott Hotel. Registration info here https://ista.org/european_packaging_symposium.php
This year's program will provide insights on today's hot topics and will offer new solutions to help shape the future of transport packaging. Topics include sustainable packaging development, e-commerce packaging challenges, packaging performance testing applications, packaging optimization and damage reduction success stories, research, best practices and more!
Sonoco ThermoSafe is excited to participate in a Panel Discussion discussing a joint project with Merck Sharp & Dohme (MSD), SmartCAE and CSafe.
Shorten Time-to-Qualification-Approval (TQA) through Thermal Simulation Modelling
In partnership with SmartCAE, CSafe and Sonoco; MSD is developing a process where Thermal Simulation Modelling in combination with climatic chamber testing can be applied in the design and the qualification space to qualify a Thermal Protective System (TPS). The scope is to a) reduce the number of climatic chamber tests required to qualify a TPS, b) accelerate the timeline to qualifying a TPS, c) challenge complex variables in modelling differentiated to what is challenged in climatic chamber testing and d) regulatory body endorsement for use of simulation software in combination with climatic chamber as part of the qualification process of a TPS.
Speakers
About our Speaker: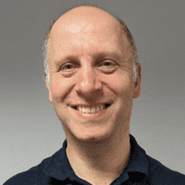 A materials engineer by training and a Fellow of the Institute of Materials, has been working at Sonoco ThermoSafe in a product development role for the past four years. He enjoys the challenges of transferring technologies between industries, with his current focus being to assess the suitability of applying thermal simulation modelling to the qualification of thermal packaging systems.