Insights from United Cargo's Manu Jacobs, Managing Director Speciality Products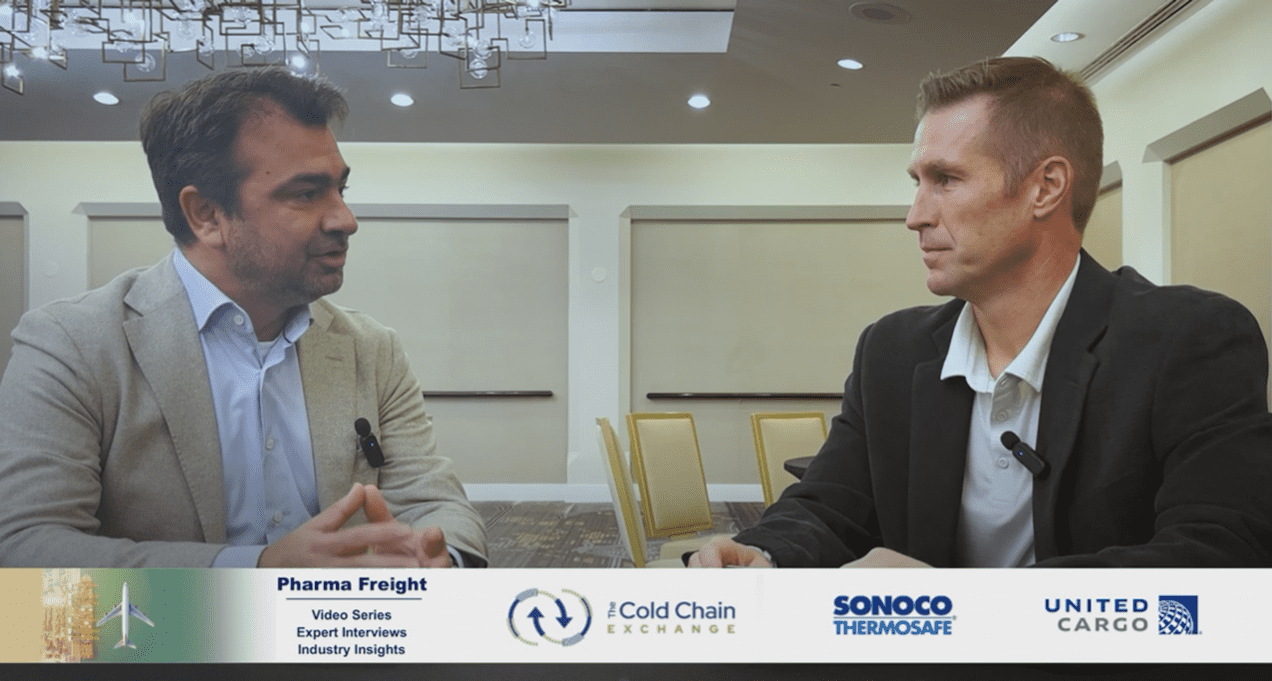 With such a focus on pharma during the pandemic, the entire Airline business is keen to learn how cargo works. As a result, United Cargo is collaborating more with the passenger side of the business. This includes constant dialogue with network planning and scheduling to discuss type of aircraft, routes, etc. from a cargo perspective.
Sonoco ThermoSafe's Mike Drexler discusses some of today's air freight trends and considers a future outlook with Manu Jacobs at United Cargo. Topics and insights:
How routes in/out of Asia Pacific have changed and lessons learned
Airline regulations that seem to ever evolve
United is heavily involved in SAF (Sustainable Aviation Fuel), having been the first airline in 2021 to fly a domestic passenger flight 100% on SAF
Considering how all air cargo stakeholders will contribute to and support SAF
An Airline's perspective on how the Pegasus ULD fits into the choices of pharmaceutical shippers for Temperature Control Containers (TCC)
About Manu Jacobs
Manu Jacobs is Global Director, Specialty Products at United Cargo. He oversees United Cargo's suite of Specialty Products including Express, TempControl, QuickPak, PetSafe, TrustUA, and UASecure. He is also one of the founding members of United's COVID-19 Vaccine Readiness Task Force. Jacobs joined United Cargo in July 2016. Prior to his United role, Jacobs spent 15 years at Air France/KLM Cargo as Director of Global Business Development for the pharmaceutical division. 
Jacobs received his bachelor's degree in communications management from the University College of Antwerp. Manu lives in Antwerp with his wife and two kids. His native language is Flemish/Dutch and he very fluent in English, French and has a good understanding of German.
About Michael Drexler
Michael Drexler is Commercial Director for the Pegasus ULD in North America for Sonoco ThermoSafe.  Drexler joined ThermoSafe in March 2009 and has held a variety of commercial roles within the company.  Most recently working with the Wholesale market to develop sustainable return/reuse shipping systems for both bulk and parcel shipments.
Drexler received his Bachelor's degree in Business Management from Indiana University of Pennsylvania.  Michael lives in Ohio with his wife and two children.
Subscribe to The Cold Chain Exchange community with your industry peers.