NOVEMBER 10, 2023
Sustainability Research Report: Pharma Supply Chain Directors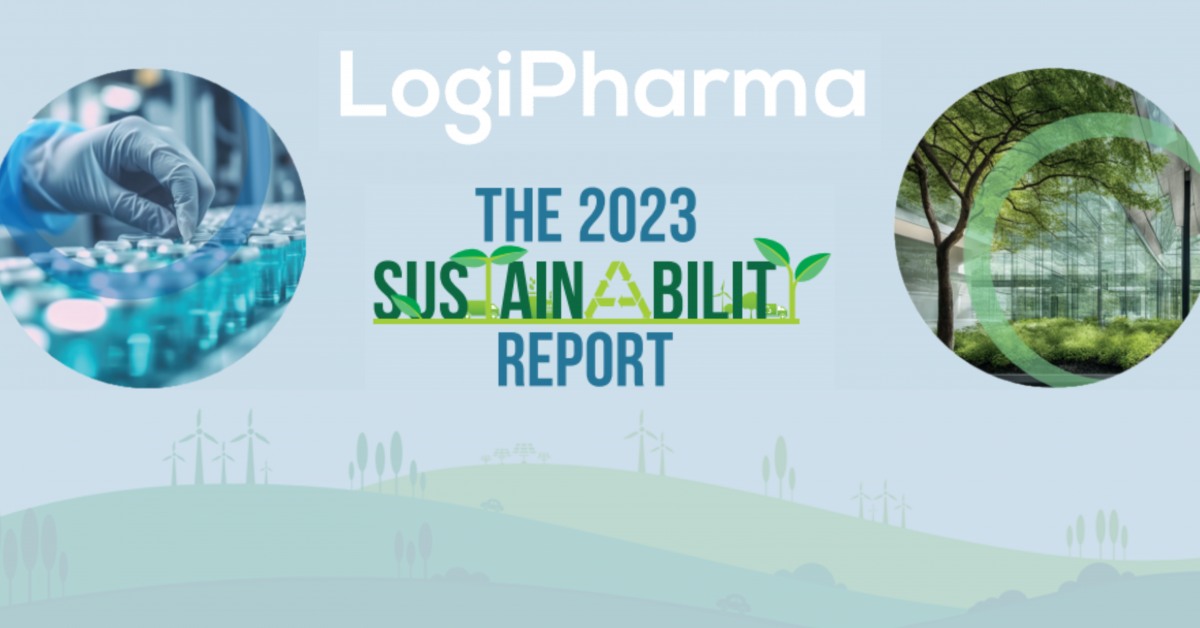 Sonoco ThermoSafe collaborated with the LogiPharma WBR Insights Team on a new eye-opening Sustainability Industry Report. 150 Heads of Supply Chain and similar senior executives from the life sciences industry across Europe were interviewed by phone about the challenges they face in achieving their sustainability targets and the solutions being brought to the table. The report collates their responses to provide incredible insights into the realities of sustainability in pharma supply chains. Sonoco ThermoSafe provided commentary and feedback as subject matter experts in sustainable thermal packaging.
---
Survey results

• The #1 challenge for pharmaceutical organization to implement sustainable packaging is to first understand the CO2 impact of their current packaging

• The UN's Sustainability goals (UN SDGs) are an urgent call to action for environmental change, while a massive 85% of survey respondents claimed their current supply chain is only 'somewhat sustainable'

• Respondents were asked what monetary value they assign to one tonne of CO2 in their supply chain, the results ranged from EUR 45 to EUR 95

• 99% of respondents said their price to dispose of single-use bulk packaging will be between EUR 250 and 500, adding up to millions for some companies
---
What are the key challenges for your organisation when implementing sustainable thermal packaging?
Respondents were asked to select all options that applied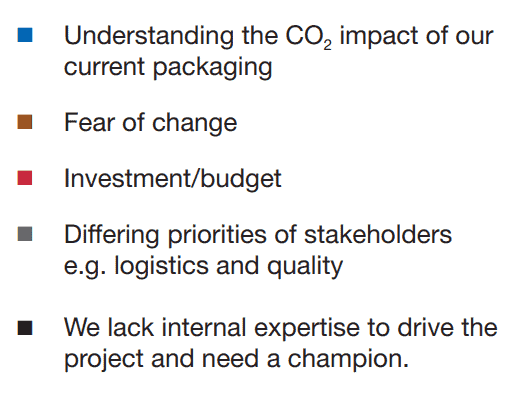 ---
"Implementing sustainable thermal packaging often requires upfront investments in research, development, and the adoption of new materials or technologies. Exploring funding opportunities, grants, or partnerships with sustainability-focused organisations can help alleviate budget constraints. Finally, with growing legislation and conversations around Extended Producer Responsibility, companies who don't take action towards sustainable solutions may be hit with significant fines."

Alison Crawley
Sustainability Manager @ Sonoco ThermoSafe
"Our industry is risk averse and our products are very complex from a temperature and time profile: we hold a high responsibility towards our patients. This implies any changes in our processes / technologies need to be tested scientifically to guarantee patient safety, including our transportation / packaging / packing. Our appetite for adopting greener technologies needs to be balanced with the need to prove our highest quality requirements, and that takes time and resources. ."

David Ruiz
Head of Digital SC Strategy & Execution @ MSD
---
What are the top three challenges facing your organisation when building a sustainable end-to-end
supply chain? Respondents were asked to select three options