NOVEMBER 28, 2022
Trend Review 2022: 5 Tumultuous Topics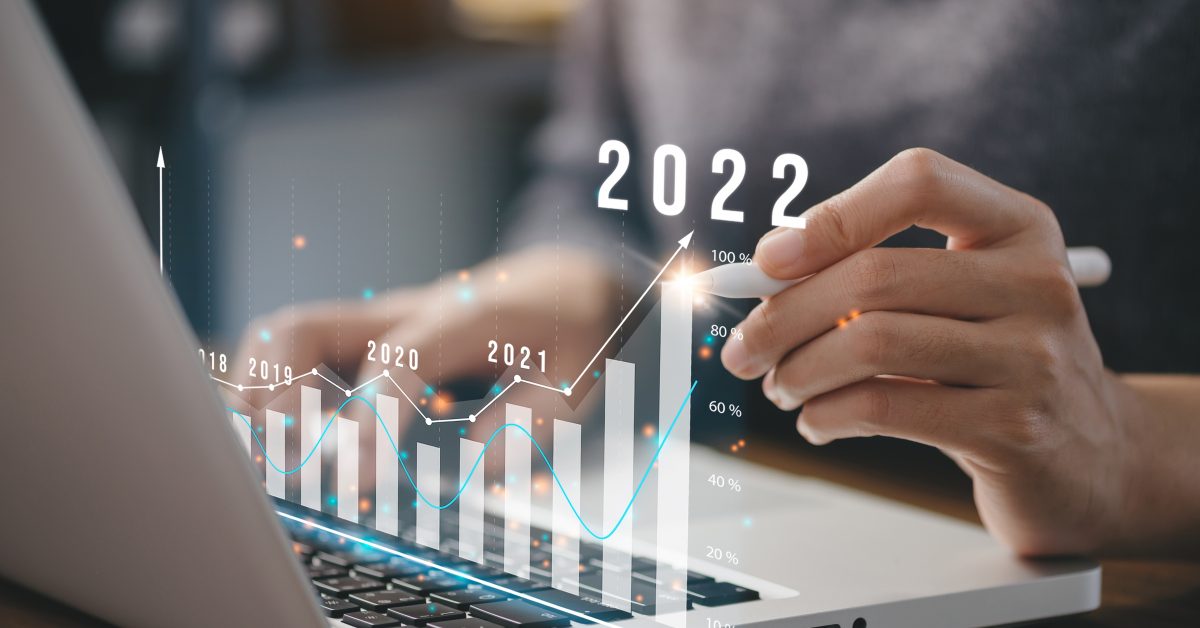 As we near the close of 2022, there are many topics that we continue to monitor, evaluate, and participate in as a global packaging partner to pharmaceutical manufacturers and logistics providers. Recently, Sonoco ThermoSafe attended the HPCLC conference where many of these topics were discussed.
Let's Review.
Data Transformation in the Supply Chain
As a supply chain owner, the sheer number of data sources is baffling. In the pharmaceutical cold chain, we care about temperature excursions, geo location, shipment performance (tilt, shock, vibration). Sources can include monitoring devices, transportation provider networks, smart packaging, and other 3rd party sources for weather, etc. Then add in the layer of communication for shipment release, shipment intervention and immediate corrective actions and corresponding documentation for QA. Again, that's an abundant amount of data being generated and collected…
But then what? How do you start connecting those pieces of data? How will you set up the infrastructure, integrations, and workflows so your disparate systems start talking to each other, executing your pre-set rules for supply chain decision-making?
At the HPCLC conference this past October in Chicago, the global consulting firm, EY talked about this type of transformation from linear supply chain to a networked supply chain approach.
EY spoke about Network 2.0, next generation supply chain prepared disruptive events, building resiliency and agility, and meeting cost-reduction priorities while addressing sustainability goals.
The ultimate goal? First, the foundation of clean data, company governance policies and proof of concepts have to be established.  Then, using connected data sets, the goal is to set up a proactive supply chain rather than a reactive supply chain. Then eventually one day, EY says autonomous supply chains will be the norm, when most processes and tasks are automated in the end to end supply chain. That is definitely another day, another story for a very long article.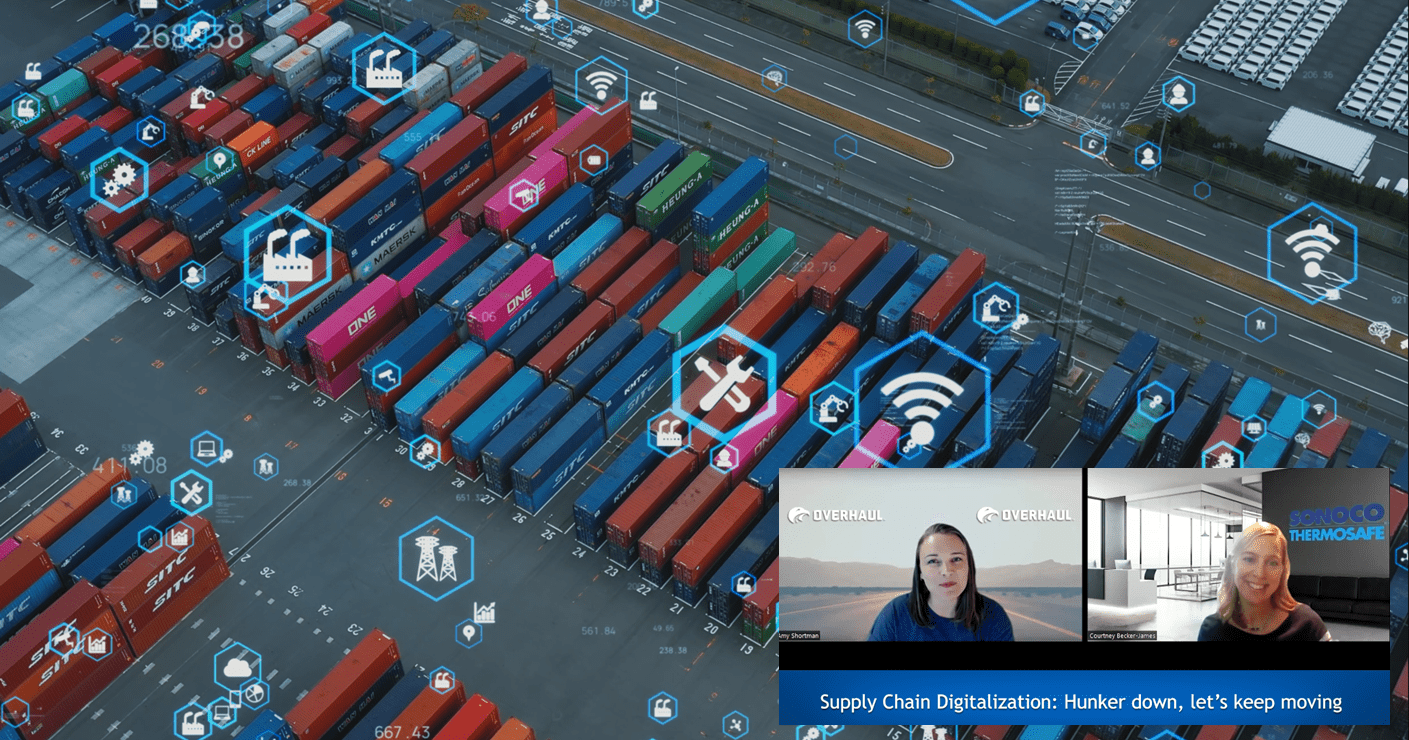 Recently, we interviewed Amy Shortman, VP Product Marketing at Overhaul. She explains how data has the power to transform supply chains by connecting information from various sources to make live risk avoidance decisions, and proactively use for performance improvements. Start by asking your organization difficult questions about your lanes, partners and processes to determine what information you need to create the outcomes you want.  Watch the video here.
Supply Chain Visibility & Control Towers
Taking basics steps from creating to collecting to integrating data takes leaps of focus and effort. In reality, getting to that stage alone in the journey takes several years to establish and implement. A wonderful session at HPCLC conference included representatives from Merck, TransVoyant and Kuehne + Nagel who discussed building the infrastructure, partnerships and processes to leverage control towers at Merck.
The outcome goals were:
Rule-based automated event monitoring to support proactive intervention that ensures shipments arrive on time and in strict quality compliance
Live 'always-on' insights for thousands of shipments using IoT devices
Accurate predicted arrival times, lead times, and product quality information in support of GxP certified processes and procedures
Lane Risk Assessment to empower global delivery, security, regional operations and quality teams with live shipment behavior and risk avoidance information
Each of the panelists had advice for those starting out. In a nutshell, there is no one way to approach supply chain digitalization.
"Identify high value, critical products or lanes that failed. Start there", Merck
"Take bite size chunks", Kuehne + Nagel
"Definitely consider a platform vs. application approach", TransVoyant
Dig into this pioneering case study further. MSD: Digital Transformation of the 'Plant-to-Patient' Supply Chain (transvoyant.com)
A common theme across the session: take a calculated, step by step approach putting the foundation into to using data technology including cleaning data, establishing governance policy, ensuring the organization is ready and supporting. From there, begin proof of concepts and work toward intervention monitoring.
Digital Twins
Speaking of predictive analytics, more pharmaceutical shippers are exploring the use of simulation software and the concept of digital twins used across many industries.
The concept of Digital Twins has been around for decades. In the application of Logistics, DHL has championed the topic for years, describing how Digital Twins have recently become more accurate thanks for developments in Internet of Things (IoT), big data, artificial intelligence, cloud computing and digital reality technologies.
In the pharmaceutical cold chain, the basic premise is using historical data to create a virtual shipping box, combine it with historical data to create a virtual lane, then simulations are run.  Eventually, questions and variables are factored in, e.g., what if weather changes, or the medicinal product was water vs. powder based.
At the HPCLC conference, SmartCAE presented on why there is a need for a digital twin in cold chain:
A lot of parameters are not exactly known (e.g. tarmac time)
Real world testing is not an option (e.g. no test with real product)
Plan for the unplanned (e.g. closed Suez canal)
Testing of passive boxes is time consuming (e.g.. a lot of chamber time)
Testing is not always realistic (e.g. ISTA profile vs. lane from India to Australia)
Risk vs. cost is important (e.g. VIP box vs. cardboard box)
SmartCAE explained a Digital Twin is not completely compliant in highly regulated pharmaceutical supply chain that requires certain validated processes and accompanying testing for regulatory submissions. However, simulation testing can get you to the right chamber tests quicker.
The pharmaceutical shippers in the audience had a wish list for future use of simulation testing and Digital Twins:
Collect enough simulation testing data to only conduct one real world test shipment, sufficient to regulatory authority
Conduct PQs in the software
Combine real time data with simulation data
Capture real-time data (e.g volcano ash disruption), and compare choice of two boxes
A dream or reality? Time will tell as technology advances.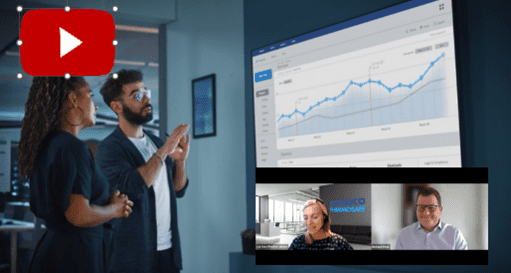 Today there are already advanced use cases of simulation testing. In a recent interview with Richard Peck, formerly Clover Pharmaceuticals, we discussed how the COVID pandemic drove need to get products to market quicker using digital twins.
The use of traditional methods of lane and shipping system qualification took too long under pressurized supply chain. Instead, they ran dozens of different time and temperature profiles to understand performance capabilities of multiple shipping systems and how they would perform within the supply chain. Watch the video here.
SUSTAINABILITY
It's written in CAPS because everyone talks a lot about the S word. But let's not glaze over it.
Like supply chain digitalization, for most companies, sustainability is in its infancy within their organization. Most pharmaceutical companies have set aggressive Corporate Social Responsibility (CSR) goals. But how are they being interpreted within each business function? In supply chain, a cost and resource-intensive business function, there are screaming opportunities. So – where do you start?
First, working with logistics and packaging partners that also put sustainability at the center of their priorities is key to meeting your sustainability goals.
Next, get educated. There's a lot to know to set impactful, achievable goals. For example, what is the difference between degradable, biodegradable and compostable packaging? If you are ready to dig in, access the online event on-demand, Chill Out! Cold Chain Sustainability.
Always, ask questions and have conversations. If someone tells you that they have it all figured out, run the other way. All companies are walking through their sustainability journey now. Talk to those who are taking calculated steps and evidence-based decisions.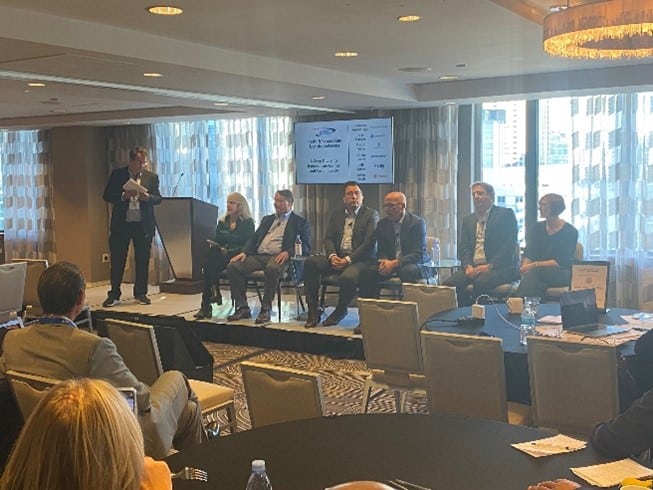 At the HPCLC conference, there was a fantastic panel on Sustainability. BMS described how they report Co2 from various data sources including air freight (type of aircraft, mileage, etc) and reports up.
This is fun. BMS goes on environmental treasure hunts. For example,
on a weekend, go to various sites to identify sustainability issues,
such as lighting usage, to estimate costs to mitigate waste in facilities.
The panelist from Kuehne + Nagel described how K+N is mostly not asset based, therefore ~ 95% of their output is scope 3 = air fuel. It is their utmost priority to evaluate how to reduce fuel consumption. This includes scoping out innovative methods, such as diamond shaped freighter airplanes which are more aerodynamic, saving an estimated 40% carbon emissions.
The HPCLC audience's main question was: How do we speed up sustainability?
Standardization
The audience consensus was 3rd parties like Ecovadis are driving standardization and collection data across industries, giving companies a script of sorts to follow. Standardization is critical says BMS, who needs uniform data coming in from suppliers and partners to be able to report meaningfully.
Mindshare
An organization only moves as quick as it's leaders and as a cohesive unit. Ensure the mindset of all business functions are on the same page including procurement, supply chain, logistics and QA.
Taking responsibility
All stakeholders need to take some of the cost – it cannot just be the manufacturer, or the freight forwarder or just the packaging company. Starts with consumer too, consumption, how we spend our money will drive commerce and businesses to invest further.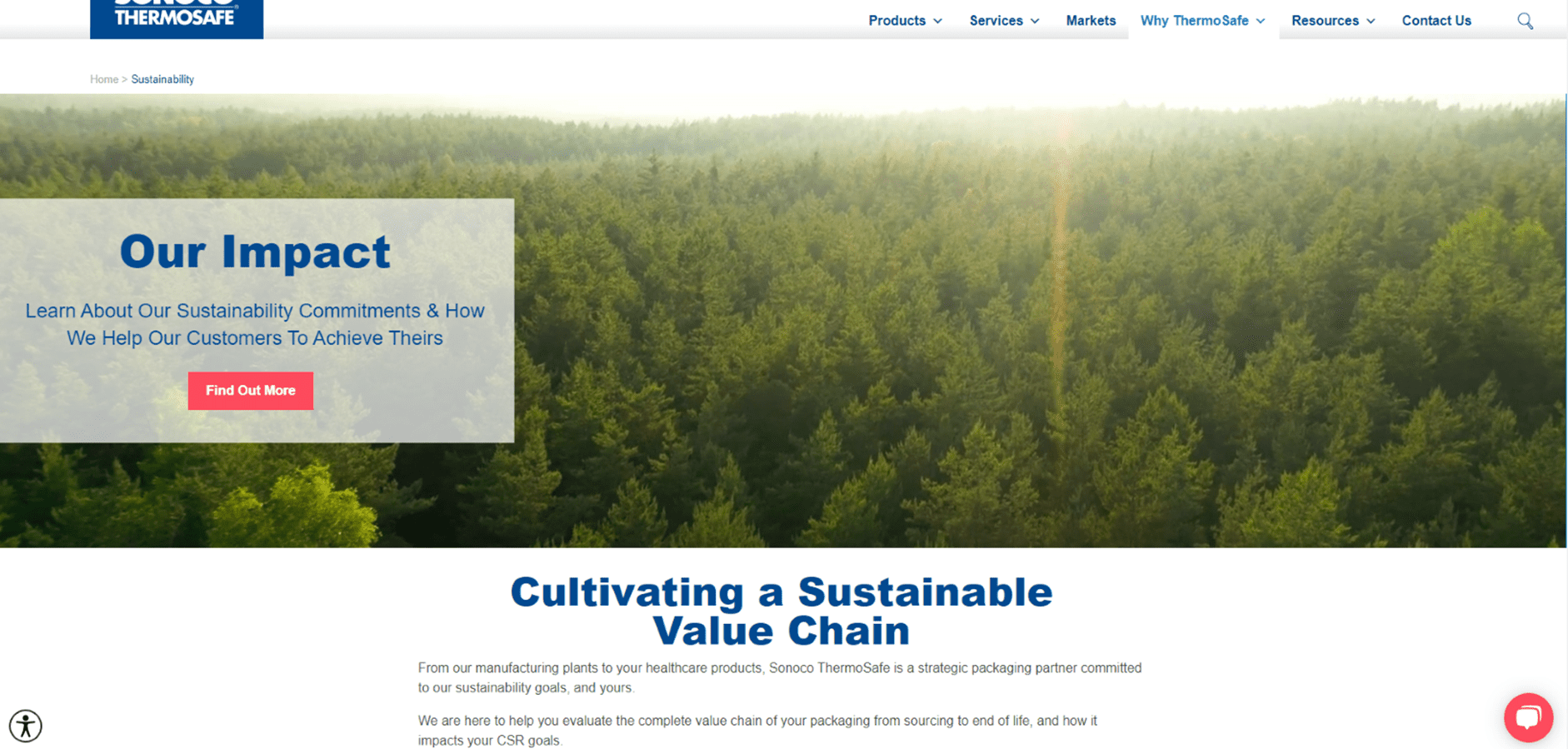 Talent & People
An interesting topic that echoed across the HPCLC audience and in several presentations was talent shortage. If you didn't know before the COVID-19 pandemic, you will surely know now the deep and wide talent shortage across industries, and very much so in supply chain.
Technology is hoped to offset this shortage, but will technology happen quick enough to fill the talent gap?
The DHL Future of Work Trend Report, concludes that 9 in 10 people believe technology has helped them in their role in the past 5 years.
While 58% of people believe new technological advancements are a threat to their job or career.
What's Next?
Data has the power to transform, but only one step at a time. Each company needs to determine their own calculated approach and lay the foundation with clean data, establishing governance policy and ensuring the organization is ready and supporting. From there, begin proof of concepts and work toward proactive intervention monitoring.
"It's a marathon, not a sprint. Demonstrate the business case to ensure the organization is aligned", Merck
"Data doesn't fix itself, until you start to use it", TransVoyant
The areas of Sustainability and Talent will continue to evolve rapidly as well, especially as the need for more specialized disciplines in sustainability and data science increases.
For more information on HPCLC please click here.
Subscribe to The Cold Chain Exchange community with your industry peers.