MARCH 20, 2023
Women in Healthcare Logistics: Essential Collaboration & Contingency Strategies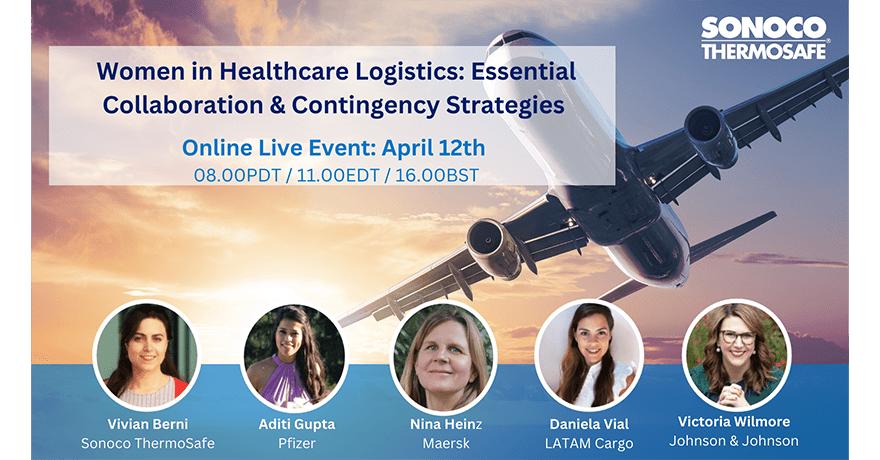 The live webinar has passed, please access the recording below.
Severe supply chain disruptions have given new meaning to contingency planning. Join us for a 75-minute conversation with pioneering women in cold chain logistics. From the perspectives of the pharma shipper, forwarder, and airline we'll define how each stakeholder's expectations and contributions ensure safe, timely delivery of healthcare air freight.
The necessary evil: how diversification of supplier network can strengthen your cold chain logistics planning
Are certain lanes, products or costs causing you to lean on alternative packaging?
Going beyond immediate needs: how partnerships can find innovative alternatives
Finding a balance in your cold chain by creating packaging agility in your sourcing
How does the outsourcing of packaging change the ability to adapt?
Women in logistics and healthcare air freight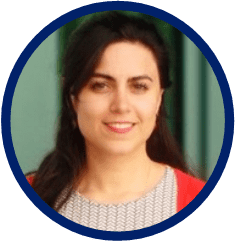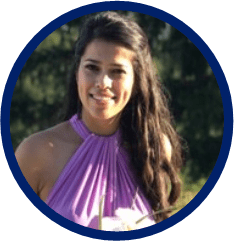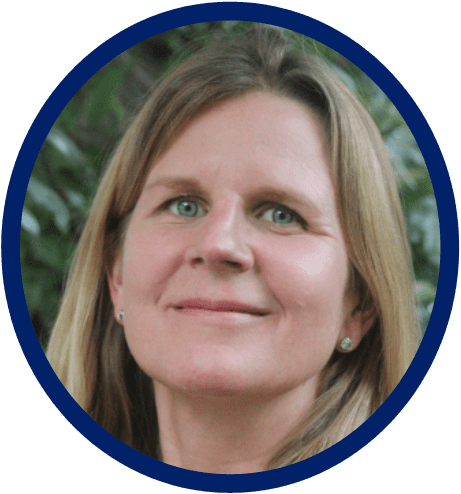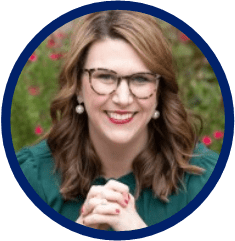 Vivian Berni
Sonoco ThermoSafe
Victoria Wilmore
Johnson & Johnson
About the Panel
Vivian Berni, Director of Product Management and Strategic Marketing, Sonoco ThermoSafe
Vivian consults and designs product solutions that enhance customer satisfaction and success in the Life Sciences and Healthcare sector, all through the lens of digital interconnectivity. Vivian has worked with the Life Sciences and Healthcare transportation industry since 2009, playing key roles at DHL in product development, corporate strategy and innovation through digital transformation. She is passionate about helping, educating and supporting clients as they develop strategic plans. Currently, Vivian is implementing data-driven solutions that aid customers evolve their business.
Aditi Gupta, Director, Temperature Control Technology & Innovation, Pfizer
In her current role Aditi is responsible for managing a group of diverse subject matter experts located in Americas, EMEA, APAC and is based in Philadelphia, PA. She and her team are responsible for the identification, selection, qualification, implementation, and continuous improvement of temperature control technologies for Pfizer's supply chain supporting the intercompany operations network globally. Her team is responsible for driving launch excellence for Pfizer's temperature-controlled products and real time shipment visibility including a 24/7 Control Tower. 
Aditi is a passionate and driven individual with cold chain transportation expertise. She holds a master's in biomedical engineering and highly effective at developing strategies, executing them successfully to deliver impactful results. She believes in creating cohesive, data-driven teams and cultivating patient-first mindset. 
Nina Heinz, Global Head of Lead Logistics & Cold Chain Logistics, A.P. Moller – Maersk
Nina has been in the temperature control logistics and healthcare industry for 20+ years in several roles. In her current role, Nina is responsible for the Maersk product portfolio for cold chain and lead logistics, partnering with customers to continuously improve and globally orchestrate their supply chains. In her previous position she was Global Head of Network & Quality, Temperature Management Solutions leading the development of best practices within DHL's service offering for temperature control healthcare logistics. Nina has been an active participant in industry groups to further progress standards, including the PDA – Parenteral Drug Association Steering Committee, and previously part of the International Air Transport Association (IATA) Member Time & Temperature Working Group (TTWG) for 11 years.
Daniela Vial, Director for Product Development, LATAM Cargo
Daniela is responsible for the development and execution of the company's product portfolio. She has ten years of experience, specifically in the cargo division of LATAM Airlines Group, the leader in air transportation in Latin America.   Within LATAM Cargo, she previously worked in Project Development where she participated and led various commercial projects – including the development of the current Product Portfolio launched in 2015, and recently implemented E2E system for LATAM Cargo, which has given her extensive knowledge of the business, the customers' needs and the industry. She holds a Bachelor of Science (B. Sc.) in International Business from the University of Arkansas at Little Rock and a Master in International Business from FIU.
Victoria Wilmore, Global Temperature Control Support Center Director, Johnson & Johnson
Victoria is currently the Johnson & Johnson Global Temperature Control Support Center Director. She has acted as the subject matter expert (SME) for temperature control supporting the launch of the Janssen COVID-19 vaccine (emergency use authorization) in the US, Latin America, Europe, and Asia. In addition, she has played a key role in the qualification and implementation of temperature control solutions  in North America protecting pharmaceutical, medical device, and consumer products. She brings over 16 years of J&J supply chain experience with a focus on Quality. She current resides in Dallas, TX with her husband and two children.

Subscribe to The Cold Chain Exchange community with your industry peers.