APRIL 27, 2022
World Day for Safety & Health at Work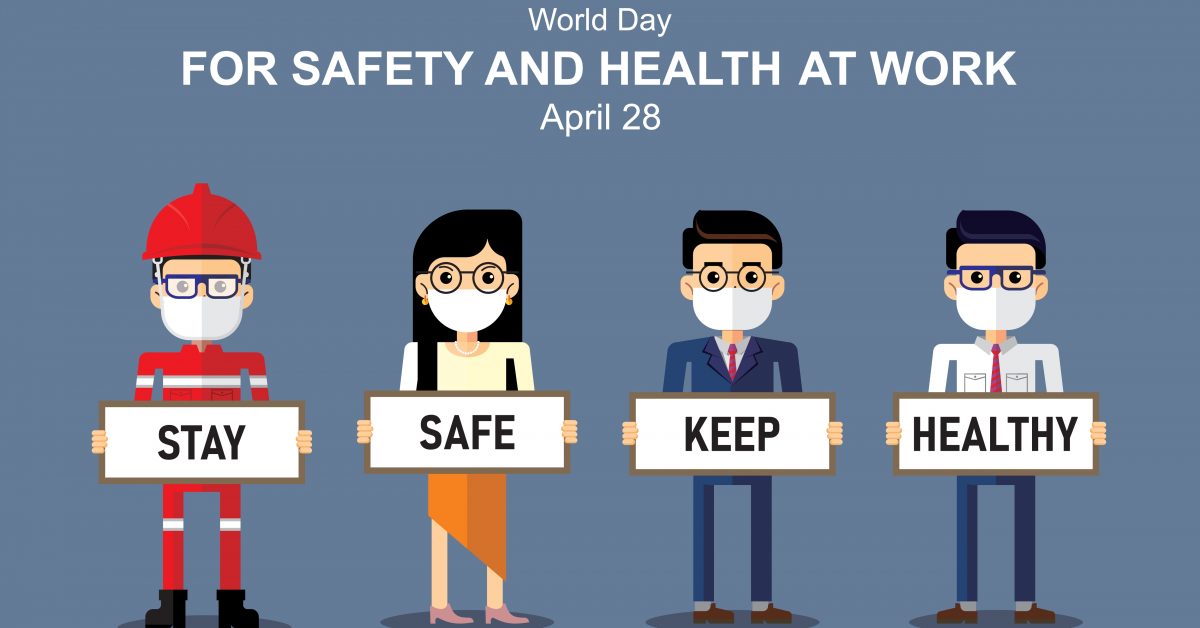 The annual World Day for Safety and Health at Work on April 28th promotes the prevention of accidents and diseases at workplaces. It's a global public awareness campaign driven by governments, employers, workers, social groups and advocates. The collaboration and input of all these parties are crucial in protecting working environments and safety of workers.
The 2022 theme is "Act together to build a positive safety and health culture". True to this year's theme, Sonoco ThermoSafe lives the "Safety for All" culture every day.
Sonoco ThermoSafe
With 300+ operations around the world and 20,500 colleagues globally, Sonoco ThermoSafe places safety as the top priority. It's embedded into the culture across the Sonoco leadership teams. Yet it's not a top-down initiative. Safety is an everyone, everywhere initiative within ThermoSafe.
"It's in our culture. The staff owns the safety practices, gathering safety observances, and openly communicating with each other. It takes time to build that culture, but the expectations are clear –everyone is responsible, for everyone else", says Ken Sears, Director of Operations, ThermoSafe.
At Sonoco Thermosafe, Total Safety encompasses 6 pillars, prescribed by global operations teams and management.
Culture


Safety culture encompasses the social behavior, knowledge, beliefs and habits to create a zero-injury environment

Education


Through training and verification ,teammates at all plants build knowledge to continuously improve safety performance

Technology


Technology is leveraged to improve safety in manufacturing, and automation that reduces ergonomic issues. As a large global organization, Sonoco ThermoSafe has access to a pool of vendors to implement innovative new technology solutions such as trailer security, cameras and automatic doors to improve safe operations.

People


True to Sonoco's main motto, People Build Businesses. Together we build knowledge at all levels of the organization to continuously improve safety performance through engagement, education, actively using the tools and sharing open feedback on unsafe acts and conditions.

Life Changing Events


Every year, every week, every day we focus on preventing serious injuries through effective controls, encouragement, and hard work.

Risk Assessment and Planning


Using audits to identify hazards and education to train processes, we continue to gather intel and use data to reduce risks that will protect teammates.
Authority to Stop
Empowered employees make all the difference. Each year, employees sign an Authority to Stop pledge, that gives each person the license and encouragement to raise safety concerns, without repercussions. All operational departments across the business take part.
'Other companies have similar policies, but ThermoSafe acts on it daily. We are proactively asking for safety observances, holding daily meetings and announcements, and conducting Safety hour checks and balances. Everyone at the plants help identify areas of improvements. It really is a "Safety for All" culture", explains Sachin Patel, Area Manufacturing Manager, ThermoSafe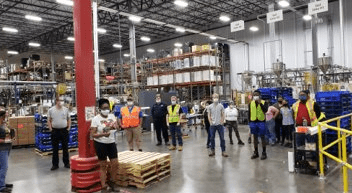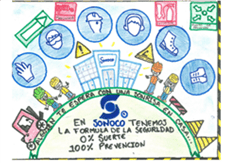 Employees Say it All
"I enjoy not worrying about being in an unsafe environment because my team and managers ensure the working environment is safe, and always check up on me".
Colleague from Montgomeryville, PA, Sonoco ThermoSafe
"Personal safety is as important as my emotional safety. Keeping stresses down keeps me safe"
Colleague from Montgomeryville, PA, Sonoco ThermoSafe
"The Sonoco Safety policy is important to me because of how simple mistakes can change people's lives.  I believe it is a good thing we use all of the safety procedures because of how easily people can be hurt in a factory.  I hope we continue to use and improve the safety procedures to guarantee everyone's safety."            
Cody Ladewig, Material Handler, Sonoco ThermoSafe
"I love that Sonoco wants you to go home the same way you came in. There is no such thing as being too safe.  I feel that we are always watching our surroundings to make sure that we are all safe.  We will do whatever it takes to keep us this way."                                     
Angie Burkett-Scheduler, Sonoco ThermoSafe
"Working for a company (Sonoco) that takes safety above and beyond makes me feel more comfortable to be a part of the environment.  Also, the engaging activities created to make safety fun for everyone is very refreshing.  In my short time employed at Sonoco, I already feel at home, and that safety takes more serious than previous places of employment."                                  
Daniel Sholle, New Employee, Sonoco ThermoSafe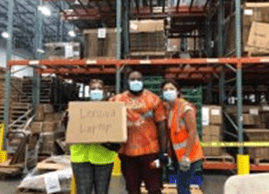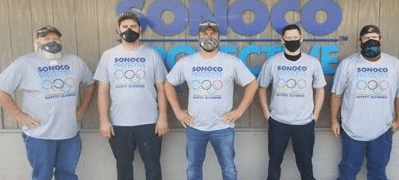 A word from our CEO, Howard Coker
"For decades, Sonoco has worked to improve workplace safety, and while we can look across our operations and be sure we've had very good success, we can never rest. Total Safety is a marathon, not a sprint.  World Safety Day, April 28, reminds us of the work yet to be done, the opportunities not yet taken and the continuous improvement mindset we must all possess.
This week around the globe, Sonoco operations will engage in activities designed to raise awareness about specific safety topics that will help us eliminate exposures, develop a better safety culture, increase competency and knowledge in safety and engage all of us in the improvement process. Our Safety Mission defines our focus as we continue our journey.
Mission Statement
Sonoco is committed to maintaining a safe work environment which actively encourages all employees in identifying, preventing and correcting workplace safety issues to reduce incidents and eliminate Life Changing Events
Nothing that we do is more important than safety. As stated in our Safety Policy, safety ranks in importance above production, quality, cost and service.  As we move forward, we must all have the mindset of continuous improvement related to safety. Please use your local World Safety Day activities to re-engage, raise awareness and seek improvement to improve safety."
Howard Coker, CEO, Sonoco