MARCH 21, 2019
Sonoco ThermoSafe and Cargolux Launch Global Partnership to Lease PharmaPort 360 Temperature Controlled Bulk Shippers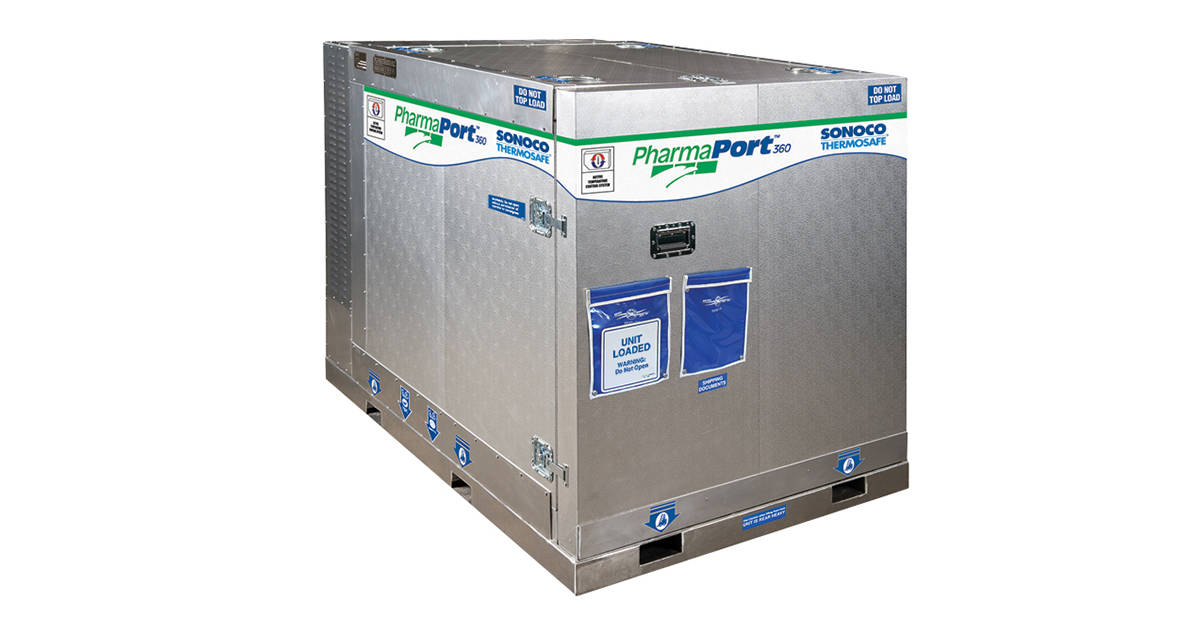 Sonoco ThermoSafe, a leading global provider of temperature assurance packaging, and Cargolux, Europe's leading all cargo airline, announced a global partnership agreement for the leasing of the PharmaPort 360 temperature controlled bulk shipping container. The agreement enables pharmaceutical shippers to lease PharmaPort 360 containers directly from Cargolux.
The PharmaPort 360 is a smart active container, distinguished as the only active temperature controlled container in the industry that contains a fully integrated, FAA-approved telemetry system, providing real-time, cloud-based data on payload and ambient temperature and key mechanical components, precisely synchronized with GPS location. Additionally, the PharmaPort 360 utilizes proprietary thermal technology to provide extremely precise, long duration +5C temperature control for transporting high value cargo for the world's leading biopharmaceutical companies.
Cargolux believes the use of the PharmaPort 360 containers provides a significant advantage for Cargolux's pharmaceutical handling. As Franco Nanna, Cargolux's Director Global Services highlights, "These containers go one step further in the secure and smooth transportation of sensitive commodities. Their cutting-edge features will strongly contribute to enhancing our service offerings and confirm our position as the leading airline for the transport of pharmaceuticals".
"We are delighted to partner with Cargolux, the world's first GDP certified airline, to provide one-way rentals of the best-in-class PharmaPort 360 temperature control containers. Given Cargolux's unique global reach, this partnership further enables the pharmaceutical supply chain to cost-effectively ship PharmaPort 360s across the Americas, Africa, Europe and Asia-Pacific regions," said Christopher Day, director of global business development for Sonoco ThermoSafe's Leasing Services division. "Additionally, Sonoco's 300+ global locations allow the Sonoco ThermoSafe division to quickly and efficiently expand the depot network for leasing PharmaPort units across the globe." Visit www.thermosafe.com/pharmaport to learn more.