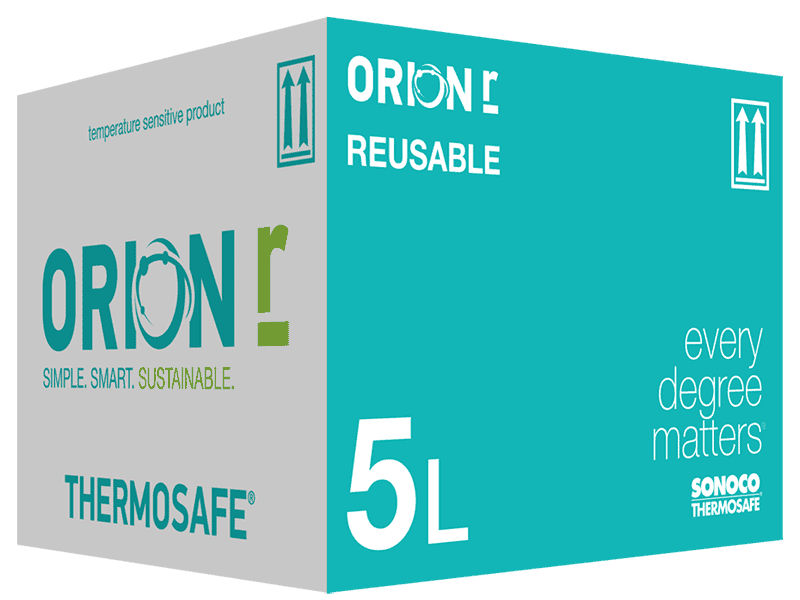 Orion r®
Box rental, re-engineered to deliver peace of mind
We manage everything!
Service Highlights
Simple Service
We manage everything
Self-service online portal for everything from ordering to accessing reports
Rapidly expanding global network
Smart Box
Integrated technology to give you peace of mind
Superior thermal protection to eliminate excursions
Sustainable
Orion can be used over and over
At the end of its life, it's recyclable
SEE PRODUCTS
Orion r Products
Solution
Part
Number
Temperature
Range
Duration
Min (hr)
Payload (in)
Payload (mm)
Payload
Volume (l)
Manufacturing
Location
L
W
H
L
W
H
Orion r®
O40REF
Refrigerated
114
16.65
8.78
16.06
423
223
408
40.0
Global
Orion r®
O5REF
Refrigerated
119
8.78
8.78
4.25
223
223
108
5.0
Global
Orion r®
O20REF
Refrigerated
122
16.65
8.78
8.19
423
223
208
20.0
Global
Orion r®
O10REF
Refrigerated
130
8.78
8.78
8.19
223
223
208
10.0
Global
Questions? We're here to help. Chat now.
Already a rental customer?
Click the login button below to access ThermoSafe Connect. Our platform gives you an all-in-one self-service portal for rental management to securely and easily retrieve accurate, up-to-date rental packaging information.